ALL YOU NEED TO KNOW

WHEN PURCHASING YOUR FIRST HOME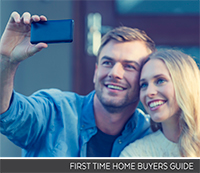 Download my FREE eBook!
You're about to take a giant step for your future! Purchasing your first home is a big decision filled with so much pride, satisfaction and…Nerves!
I've pulled together this informative guide to help with the sometimes confusing process of purchasing a home. I want to be a tool, as well as a resource, and help to lead you through the process in order to reach your ultimate goal – keys to your new home!
What does this first time homebuyer's ebook cover?
Find out what you can afford
Work with professionals to guide you
Get pre-approved for buying power
How to be a smart and prepared buyer
Expect extra costs and fees
You're a homeowner - now what?
Download my first time homebuyers eBook today, follow the steps outlined and you'll glide through the process!
Ready for Step 1? We know you are! And we're ready too. Let's get started!